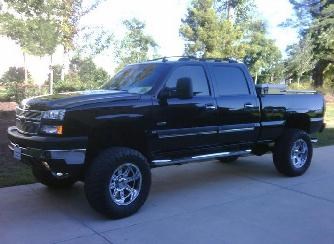 Calvin Holcomb
AFE
I had Dustin do some work to my 2007 Chevy 2500HD Classic. I had him install the Suncoast Gmax 6 w/ the Precision Industries ML Converter, Allison Deep pan, Transfer Case Brace, Airdog Lift Pump, EFI Live tuning with the DSP5 switch, Dustin put the Acid Tune on my truck along with some other awesome tunes. My truck also has a 8" Fabtech Lift, 20" XD Diesel Wheels, 37" NItto Mudd Grapplers, Amp research steps, MBRP Cool Duals, S&B Intake, Memphis Audio System, Katskin Leather Seats, and tons more small things. Dustin is an awesome guy to deal with and knows his stuff! He had my truck in and out in one day. I wouldnt let anybody else work on my truck. Moral is DIESEL ADDICTION IS AN AWESOME COMPANY and has my business for a lifetime.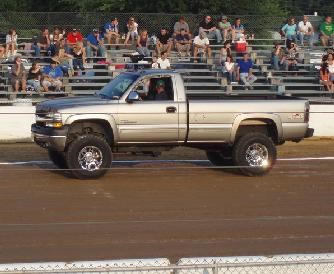 James Iman
AFE
Dustin has installed a Suncoast Stage IV/GMAX kit with Precision Industries ML converter, EFI Live tuning with a DSP5 switch, ISSPRO Gauges, Airdog 150, a straight centerlink, and tie rod sleeves. I could not be any happier with Dustin's work. Dustin is always there to answer any questions that may arise about my LB7. He will be my first choice for my next set of upgrades on my Duramax.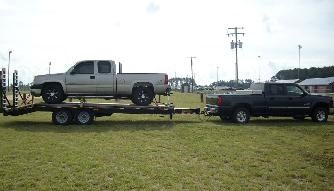 Wade Boyce
AFE
I had Diesel Addiction tune my daily driven '03 LB7 and I also had him refresh and upgrade the transmission in my '04.5 LLY pulling truck. I highly recommend him. Thanks again Dustin.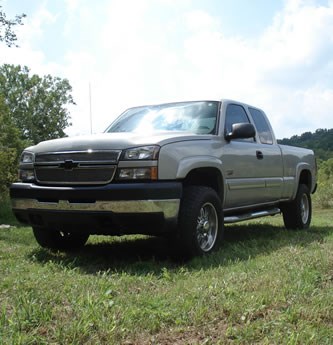 Ben Stramer
AFE
I purchased EFI Live and custom tuning from Diesel Addiction and could not be happier. The engine is bone stock mechanically, with aftermarket exhaust and a tune only and made over 500 horsepower on a SuperFlow dyno, that's with a stock air filter too. All of my tunes have great drivability, but they can get up and go if I need to, and I mean go! I've gone through about 5 different programmers - everything from Superchips to PPE before I purchased EFI Live from these guys, what a waste of money! I should have bought Diesel Addiction tuning from the very beginning, it would have saved a lot of headaches and cash. Dustin is a very gifted tuner, knows how to make power safely, and smoothly. Give them a call, great prices and great customer service!! Thanks Diesel Addiction I couldn't be happier with my purchase!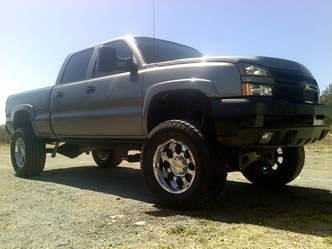 Royce Parra
AFE
I ended up going with Dustin on my tuning on EFI and other parts for my truck his tunes he built with EFI are so much smoother and more powerful than my old PPE tuner the tunes he built are also a lot smoother on my trans. Anytime i call him for questions no matter how busy he is he still talks to me even if i say he can call me back and our conversations go into good detail about problems i have he is one of the best guys i have found to talk to and he really knows his stuff. Thanks a lot to Diesel Addiction.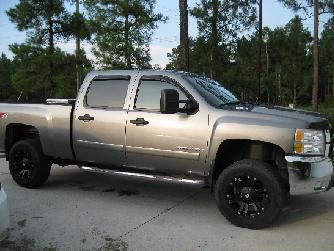 Chris Kleve
AFE
Dustin installed a SunCoast GMax kit - the updated stage IV, Precision Industries ML converter, C3 oiler, Transfer Case brace, a few other "secret goodies" inside the trans, EFI Live with DSP5 switch, 4" exhaust split into the duals I already had, and an AirDog lift pump. This thing puts a smile on my face every time I step on it. Talk about service, Dustin drove an hour to fix what I messed up - great guy, AWESOME service.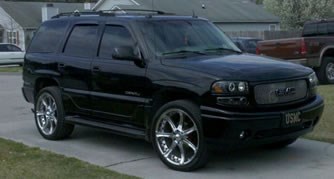 Vincent Winegardner
AFE
I love the S&B air intake Diesel Addiction installed on my truck. Even though I don't own a diesel they wrote me custom EFI Live tuning that saves me every day on gas and made my Denali much more responsive. Im getting right around 22 mpg with my AWD 6.0L Denali! These guys know how to tune more than just diesel trucks.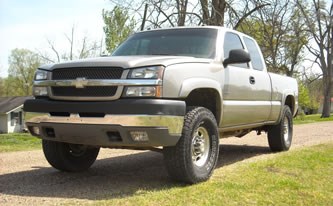 Brad Peacock
AFE
Diesel Addiction is a great company to deal with. They have a fast response time and quick shipping. Dustin is also very knowledgeable and will answer questions by what he knows, not what he has heard. I look forward to get his EFI Tuning in the near future to go along with the SunCoast Stage IV and Precision Industries ML converter I bought from him. Thanks Dustin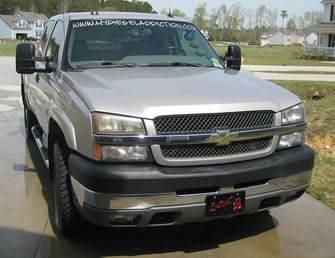 Justin Kendrick
AFE
Dustin has been tuning and working on my 04.5 LLY since 2007 as my budget has allowed. In the spring of 2009 I had him build me a SunCoast Stage IV transmission and install an ATS dual CP3 kit. With the stock turbo I dynoed 590hp and 1100 ft lbs of torque on fuel only and won a few local sled pulls. I bought a set of MPI S366/S480 twins that Dustin installed along with a Mitusa lift pump and some more transmission upgrades. With the new turbos Dustin is keeping my stock engine in one piece while giving me a very fast and fun, smoke free truck. I couldn't be happier with the work Diesel Addiction has done for me. Dustin has gone out of his way on many occasions to make sure my truck was running the way I wanted it to or he knew it could.
Phil Allen
AFE
I had Diesel Addiction to do some work on my 07 2500HD Duramax Silverado and I am very pleased with the work performed. My truck had a 6 inch lift with 22 inches tires and wheels on it, a very pretty truck but not too useful as a truck. I wanted to pull a 5th wheel RV and did not want to reverse the axles on the RV in order to pull it. I didn't want to make the RV top heavy and dangerous to pull. I was referred to Diesel Addiction to restore my truck back to factory standards. I checked around at several dealers and shops in the Asheville NC area and found one shop that would do the work. The price I was quoted was very costly. I decided to take the trip and let Diesel Addiction do the work for me. While they had the truck doing the work I had them custom tune it with EFI Live and a 5 position switch. I am very pleased with the custom programming they did for me, it has helped my fuel mileage greatly and if this 64 year old man wants to be impressive at the red light I just switch up 4 positions and here we go. I would highly recommend Diesel Addiction to do work on your truck at a very reasonable price an in a timely manner. Thanks.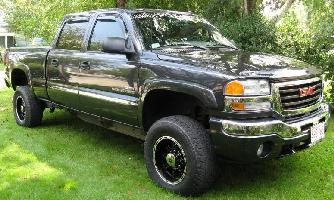 Robert Hastings
AFE
Dustin tuned my 2003 GMC Sierra Duramax, putting in a 5 position switch with 5 different tunes. I am extremely pleased with the quality of work as well as Diesel Addiction's outstanding customer service - Dustin even updated my tune when I put on 33" tires, free of charge. Diesel Addiction is the only one I will let touch my truck. Thanks again Dustin.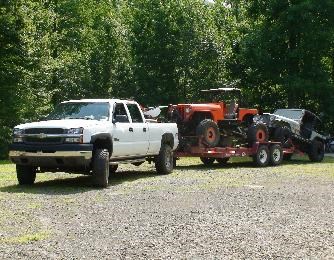 Jeremy Riddle
AFE
Dustin installed a SunCoast GMax kit, EFI Live, S&B intake, 5" exhaust, AirDog lift pump, and recently added a new pitman arm for me. He is also ALWAYS a phone call away. I use my truck for towing most of the time and it's very refreshing to be able to get a hold of someone at anytime. I'm sure I'm forgetting some things he has helped me out with but he is more than someone who works on my truck. Dustin is a reliable mechanic that I TRUST. If you're debating on where to spend your money then look no further than Diesel Addiction.
If you would like to submit a testimonial along with a picture, please fill out the form below.