Transmission Builds: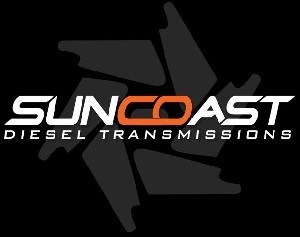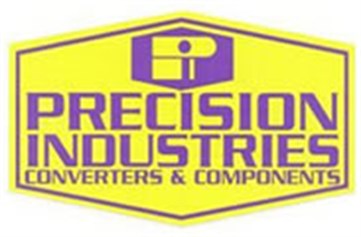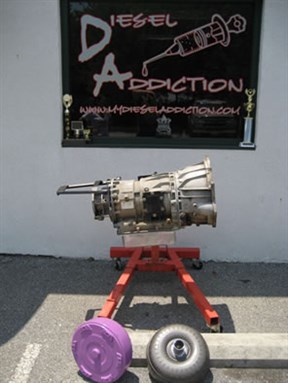 Diesel Addiction specializes in high performance builds and rebuilds for the Allison 1000 series transmissions found in GM Duramax vehicles. From shift kits to our complete "better than stock" overhaul to our standard performance builds up to the custom all out race builds that are in our 10 second trucks – Diesel Addiction has you covered. With the full line of converters from SunCoast in stock and Precision Industries also available we will get you setup with the build and converter combo you need to reach your goals. Our full transmission builds and overhauls carry a 2 year unlimited mileage limited warranty with proper maintenance.

Installed prices:

Allison Better than Stock complete overhaul includes:
New GM LML torque converter, rated for higher power that 2011+ Duramax's produce.
Raybestos GPZ C1-C4 clutches with increased clutch counts in each Special $3500
2001-2010 Allison 800 RWHP DA build with SunCoast 1050 Series billet triple disc converter: Special $5000
Installed means: in the truck, full of Schaeffer's Synthetic ATF, test driven, ready to be driven and broken in. Taxes, core and shipping charges are all included. This is truly an out the door price. Additional options available such as transfer case brace, deep pan, billet shafts, ect. Call for quotes on custom builds for trucks with over 800 rwhp.
EFI Live Custom Tuning:
Diesel Addiction offers custom tuning solutions for GM Duramax vehicles, including 2 and 5 position switch on the fly tuning:
Economy tunes capable of 24+ mpg
Tow tunes for added pulling power and turbo-brake function with safe EGTs
Performance tunes that are safe on stock transmissions
Race and sled pulling tunes for trucks with built transmissions - up to 550+ dyno and track proven rwhp with only basic bolt-ons
Custom tunes for trucks with any combination of modifications – built engines, big injectors, big single or compound turbos, nitrous, ect. – get your truck running to it's full potential. Tuning can be done here at the shop and at our local ¼ mile track or remotely via email for customers out of the area who buy the EFI Live tuning hardware or send in their ECM.
For local tuning or ECMs that are sent in, without hardware purchase
Single tune - $350
2 position switch installed with 2 tunes - $475
5 position switch installed with 5 tunes - $575
Custom tunes for trucks with more modifications - call for quotes
AutoCal Hand held devices available for 2001-2016 Duramax's
Shop Services:
Diesel Addiction also installs everything we sell - from intakes and exhausts to custom turbo setups and engine builds. We also do all types of vehicle maintenance from fluid changes to injector replacement. Call us for a quote and to schedule an appointment.
To ensure we give each customer and truck the attention and time that they deserve and get scheduled jobs done in a timely manner, Diesel Addiction services are now by appointment only. We're sorry for any inconvenience this causes you, but please call or email us to set up your appointment.